Given the economic crisis people have to languish in long queues to obtain fuel, milk powder, gas and other essentials (Pic AFP)
Inflation is now at about 40% and this means you're getting poorer by the day
All sorts of disorganised activities would emerge
The black economy is issuing items at half the rate
Challenges for the low income strata are very high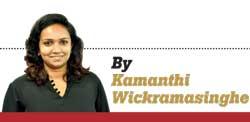 Marimuththu Nirmala from Keththarama is widowed with two children. She looks after two patients and earns Rs. 350 a month. Apart from that she receives a charity allowance, but her monthly income is less than Rs. 5000. For people living in lower income segments and those below the poverty line, life is now a misery. On the one hand they are unable to make ends meet due to job losses following the COVID-19 pandemic and the soaring cost of living. On the other hand they have to languish in long queues to obtain fuel, milk powder, gas and other essentials. Many who work in the informal sector work on a contract basis or engage in coolie work to earn a living. As such daily wage earners are the worst affected due to the prevailing economic crisis.

The Daily Mirror visited some of Colombo's low income settlements in Wanathamulla, Keththarama and Vauxhall Street. Many have lost hopes in the government and its rulers. The others are in a dilemma on how they can survive each passing day while looking after their children and making ends meet. The Daily Mirror reports on some of their stories.
---

"Not a fair way of ruling a country"
– Saddath
---

Anwer Saddath from Wanathamulla is a father of four. But due to an accident he is wheelchair-bound and is unable to find work. As a result, his wife is the breadwinner of the family. She makes a living by selling pittu (made of steamed cylinders of ground rice layered with coconut shavings). "My younger sister works overseas and she sends us money when she can. There are queues for everything from kerosene to milk powder to gas. We have to languish in queues, waste our time and purchase essential items. Only small gas cylinders are available. How can we cook without gas? I don't work, but I have four children. During previous governments we didn't have an issue like this. People have died while waiting in queues. This is not a fair way of ruling a country," said Saddath.
Waruni De Silva from Keththarama is a mother of three. Her husband had been working overseas, but he had returned following the COVID-19 pandemic. "We now survive on an income of around Rs. 25,000. This is not sufficient to cover expenses, pay utility bills, cover school fees etc. It's difficult to make ends meet with the soaring cost of living. For the past few days we were short of gas, but that doesn't mean we can afford to buy food from a restaurant. People are in dire straits, but we don't expect the government to provide solutions. They never thought about the people," said Waruni.
Marimuththu Nirmala, whom we introduced earlier, suffers from arthritis, but she is determined to raise her children without sending them to an orphanage. "I also receive a charity allowance in order to meet expenses, but the total income for a month is less than Rs. 5000. One of my children is sick and he needs routine checkups. Since I'm unable to walk the three-wheel fares are very expensive. The government constructed our house, but it wasn't done properly. During a heavy rain there are leaks from all corners. We can't afford to buy milk powder or have three meals a day. A tea bun costs Rs. 50 and it's difficult to buy what my children ask for. I wish there's someone who could assist us," said Nirmala.

A group of people down a small alley at Vauxhall Street was preparing kanji for the neighborhood. Mohamed Ziad earns a living from running three-wheel hires and as of late, he has been challenged with the fuel price hikes and soaring cost of living. "For the past 28 years we have been preparing kanji for the neighbourhood during Ramazan. Today, everything is very expensive. A kilo of chicken costs Rs. 1000. Similarly the cost of rice, coconuts and everything else has soared. But we haven't compromised on the quality of the kanji that people receive. However, it's difficult to continue this process with the prevailing crisis," said Ziad.

---

"We don't expect the govt. to provide solutions"
– De Silva
---
Darshani Surangika owns a shop in the neighbourhood. But she's contemplating on closing down the shop as she is unable to bear the expenses. "It's difficult to generate profits. The bill for imported milk costs around Rs. 134,000 and suppliers demand the payment in full. When we pay that how can we pay utility bills and cover other expenses? This is a worrying state of affairs, but it is the reality," said Surangika.
Sri Lanka's poverty line the oldest in South Asia
A 2020 World Bank report states that Sri Lanka's international poverty rate measured at 3.20 USD per person per day (in 2011) for middle income countries declined from 16.9% in 2012/13 to 10.8% in 2016. Extreme poverty at USD 1.90 per day is rare, at under 1% in 2016. However, the COVID-19 pandemic led to a significant increase in poverty due to widespread jobs and earnings losses. The US$ 3.20 poverty headcount is projected to increase to 13% in 2020, after further falling to an estimated 8.9% in 2019. Workers in the informal sector, which makes up around 70% of the workforce, are particularly vulnerable as they lack employment protection. The report further states that there is a wide variation in poverty across districts, but the national poverty line is outdated and too low to capture vulnerabilities in the population that are near-poor, especially in the Northern, Eastern and Uva provinces. In fact, Sri Lanka's poverty line is now the oldest in the South Asian region, having been established in 2002.
---

"I wish there's someone who could assist us"
– Nirmala
---
Economic experts believe that the situation is largely out of control. "I'm sorry to say this, but people below the poverty line will die," opined Dr. Chandana Aluthge, Professor of Economics at the University of Colombo. "Even those above the poverty line and the lower middle class strata too are severely hampered due to the prevailing economic crisis. We haven't experienced this much of inflation. Prices of essential items have surged by more than 300%. The challenge is to cope with this sudden change. It's difficult to think how people will adjust to this environment," Dr. Aluthge.
The doctor further said that the income is static for all people. But the prices have soared between January and April. Three to four years ago people experienced price hikes by Rs. 3, Rs. 5 or gas prices by Rs. 150 etc. But this time the change is manifold. Therefore adjusting your life to the current situation is very difficult. Cost of living is high. Inflation is now at about 40% and this means Sri Lanka is becoming poorer by the day.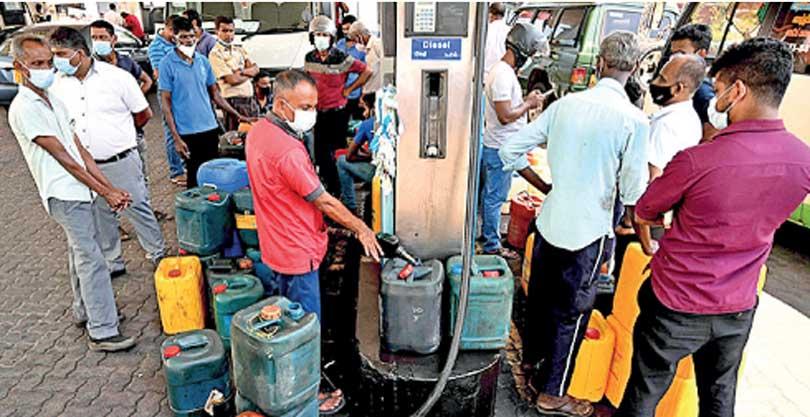 Dr. Aluthge further said that people have lost faith in the system. All sorts of disorganised activities would emerge. Life will be unsystematic and highly disorganised. Markets and institutions would fail. People have lost faith in the monetary authority. The black economy is issuing items at half the rate. We now have a situation where the black economy would swallow the entire economy. It's a very negative outlook in the near future. Challenges for the low income strata are very high. They need assistance from the state. It's difficult to predict where we are heading towards.
He added that even if Sri Lanka receives support from the International Monetary Fund the country cannot expect normalcy in the near future. If we have a stable government and a cabinet then we could expect things to get back on track in a year or so. But right now the greatest challenge is that people have lost faith in the state. Therefore they can't see the future or plan anything ahead," said Dr Aluthge.
---

"Everything is very expensive"
– Ziad
---
Relief package for low income families
The previous cabinet on May 2 decided to provide a major relief package to low income families who are affected by the prevailing economic crisis. The package worth Rs. 13,364 million will be distributed among 3.34 million people of low income segments ranging from Samurdhi beneficiaries, elderly, kidney patients, disability allowance beneficiaries, elderly above 100 years of age and those who have been severely affected by the current economic crisis. During the COVID-19 pandemic a relief package of Rs. 5000 was to be distributed among similar segments. However, the distribution efforts didn't sustain for long due to lack of finances and with corrupt transactions that took place between politicians and their associates.
---

"Difficult to generate profits"
– Surangika
---

"People below the poverty line will die"
-Dr. Aluthge
---
Pix by Waruna Wanniarachchi
Post Disclaimer
Disclaimer: Economic crisis grips low income settlements in Colombo 'Survival of the fittest' no more a poor man's game - Views expressed by writers in this section are their own and do not necessarily reflect Latheefarook.com point-of-view