The balcony from which the toddler was thrown
Pix by Waruna Wanniarachchi
An incident of a toddler being thrown out of a balcony from the third floor of the Samagipura Housing Scheme was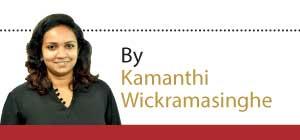 reported on Friday (November 25). The one and a half year old toddler was pronounced dead even though he was rushed to hospital. Media reports indicated that the suspect, who was the uncle of the child was allegedly a drug addict. Even though area residents justified this fact on media, medical reports are yet to be produced in courts.
This is one of many incidents reported over the past few months in relation to the use of methamphetamine, a synthetic drug popularly known as ice. In this backdrop, medical experts and rights activists have expressed their concerns on the government's agenda to promote cannabis which would indirectly promote the use of other drugs.
The dangers of promoting drugs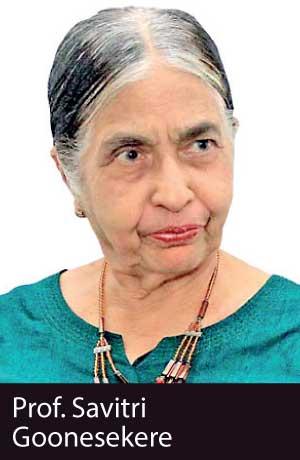 The rise in the use of methamphetamine (popularly known as ice) has been attributed to various other factors. One is the promotion of cannabis. "If you promote one drug, it's guaranteed that other drugs too will be promoted," said Consultant Psychiatrist at Colombo South Teaching Hospital Dr. Jayamal De Silva. "The idea behind the usage of drugs is to 'have fun'; therefore the behaviours, thinking patterns and feelings are learned. There's no way you could experiment with drugs. Now we see the promotion of cannabis without realizing the effect it has on the youth."
Sri Lanka's drug use culture has been heavily promoted. "Cannabis, ice and cocaine are commonly used drugs and these can give rise to psychotic disorders. People can experience severe anxiety and mood changes when using these drugs. If a cannabis user is told that they can enjoy good music after a puff, they will be inclined to listen to music. If they are told that they will become violent, they will engage in violent behaviour. Likewise, the behaviours are learned."
Dr. De Silva predicted an increase in drug-induced mental issues in the near future and in that case the healthcare system will be unable to manage other patients. He says that authorities should therefore be mindful when promoting drugs. "When heroin was promoted in other countries, there were substitution therapies. But these were intravenous methods of using drugs and would usually facilitate the continuation of drugs. Therefore 50% of people who opt for substitution therapies will go back to using IV and other methods. As such it is not an effective remedy."
"On the other hand tobacco is a gateway drug," Dr. De Silva further said. "Therefore anybody who smokes a cigarette is likely to use other drugs because tobacco and other spirits are not illegal and they are freely available. Those who smoke or have a glass of these spirits would go into an altered psychological state to have that so-called 'fun'." "The damage is already done. If someone glamourizes one drug, it will automatically promote other drugs. If you smoke a cigarette in front of some people you're promoting the tobacco industry. Ice and other drugs are now being distributed to communities that cannot get rid of it. Promoting this culture will have a detrimental impact on the lives of youth. Therefore, whether someone threw a child off a balcony under the influence of drugs is immaterial. The question we need to ask is why are we promoting drugs as a country," he underscored.
Experts hit out at the government
Following the increase in the number of incidents of women and children being abused by drug addicts, women's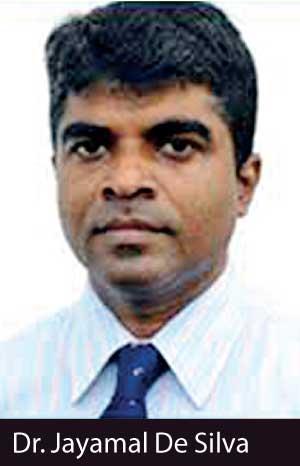 and children's rights organizations and activists have raised concerns with the government's recently announced cannabis policy for instance. "The President wants to manufacture cannabis in a country that has been unable to manage its drug issue for years," opined Emeritus Professor of Law at the Colombo University and eminent women's and children's rights activist Prof. Savitri Goonesekere. "There is a proposal to manufacture cannabis without knowing how much we can control the use, abuse and distribution of drugs. This is an utter failure on the part of successive governments."
She further said that women and children have been pushed into becoming couriers who take drugs from one place to another and this has been happening for a long time. "There are enough reports on the violence experienced by women and children at the hands of drug addicts but governments have been unable to act on such information. In fact it is the politicians who should be held accountable for this chaos. The damage has been done and it is only getting worse by the day. This is an example of total policy chaos and we are going to be a country that will be completely destroyed by drugs," she warned.
Police spokesperson SSP Nihal Thalduwa said that the suspect has been further remanded till December 8. The Daily Mirror learned that his medical reports are yet to be released at the time this paper went into print.
"We didn't know that our son was a drug addict" – Family member
"It's heartbreaking to recall this incident but I will tell you what happened," said a family member of the child who spoke to the Daily Mirror on conditions of anonymity when we visited their annex. "My son who was arrested in relation to the incident had been driving a three-wheeler for some 15 years or so. He was well off but last year he was admitted to the Angoda mental hospital. He used to say that he wanted to kill his father. Due to COVID he was discharged for a while and he was at home. Last Friday, he had thrown his sister's child off the balcony who had fallen asleep. When asked why he did it, he said that he had hallucinations to the effect that someone was asking him to throw the child, and he has obliged." The family member further said that this could perhaps be an effect of excessive use of drugs. "We didn't know that he was a drug addict until several other three wheeler drivers and neighbours revealed it to the media following the incident. He doesn't have to return home. The damage is done and we cannot go out in public as we are ashamed of what happened." The suspect had thrown his sister's one and a half year old toddler and they are siblings in a family of five. The Daily Mirror learned that the suspect is a divorcee and is a father of one child. "We are not sure if he had a mental condition. This will be justified by the medical reports which are due soon," the family member further said.
Post Disclaimer
Disclaimer: Throwing an innocent child out of Samagipura Flats: Medical experts, rights activists blame government for promoting drugs - Views expressed by writers in this section are their own and do not necessarily reflect Latheefarook.com point-of-view