Hits: 0
A group of citizens today held a protest outside the US Embassy in Colombo urging the US authorities to investigate the financial crimes committed allegedly by the Rajapaksa family.
The protesters said they informed the law makers in the US to investigate about their assets and property.
The protesters also claimed they did not belong to any organization or political party and that they only represent the public.
They alleged that there are reports that Rajapaksa's had looted public money and urged the authorities to investigate them.
The protesters handed a plea to be handed over to the US ambassador Julie Chung urging to take steps to intervene and investigate the matter.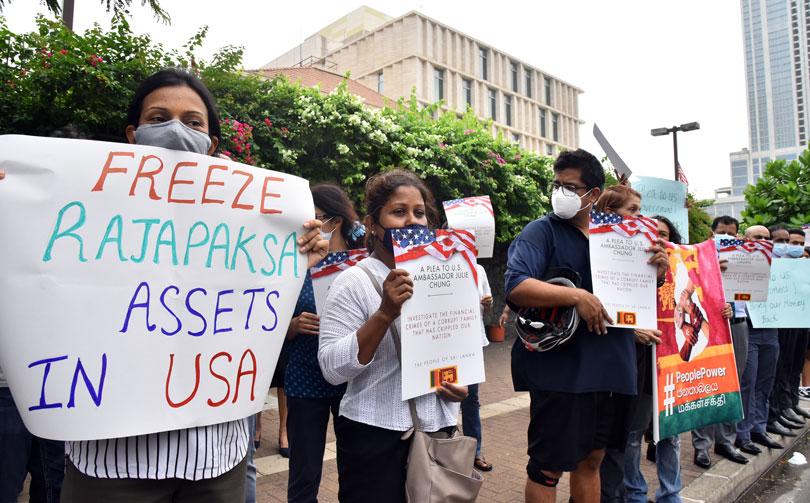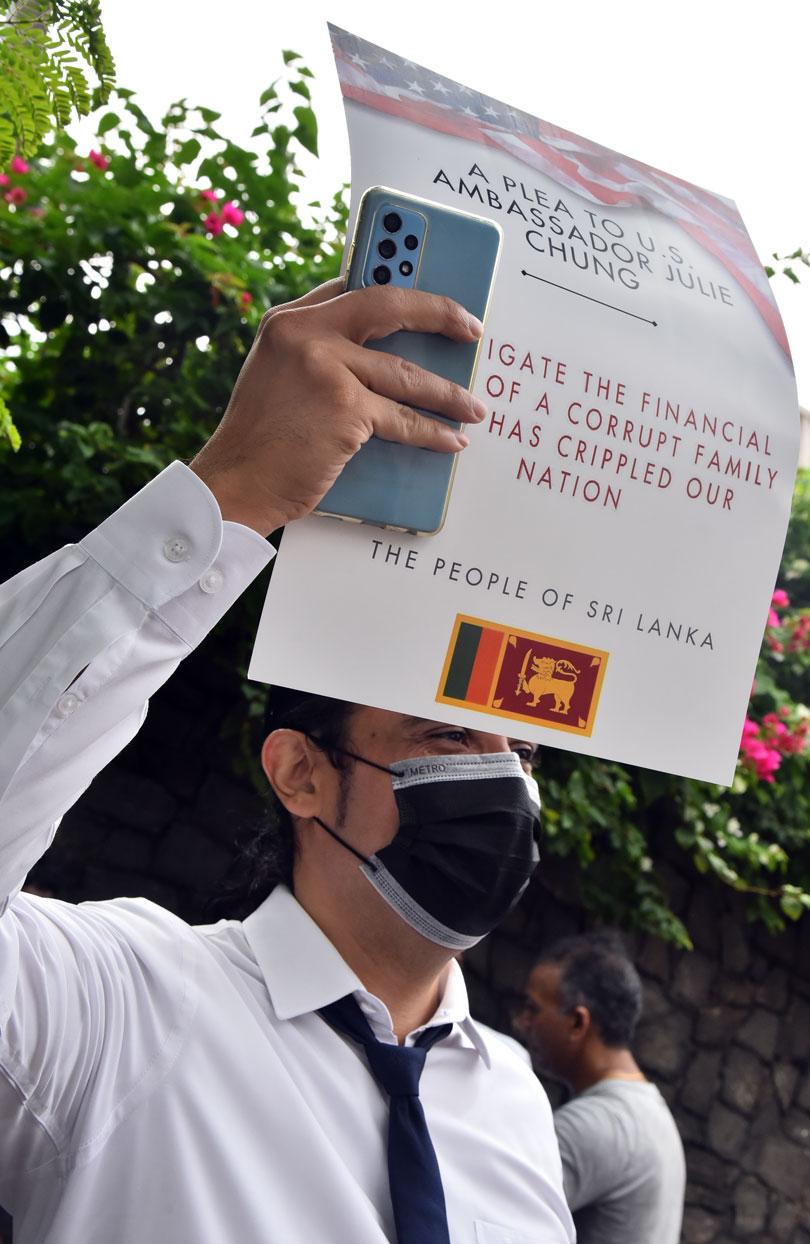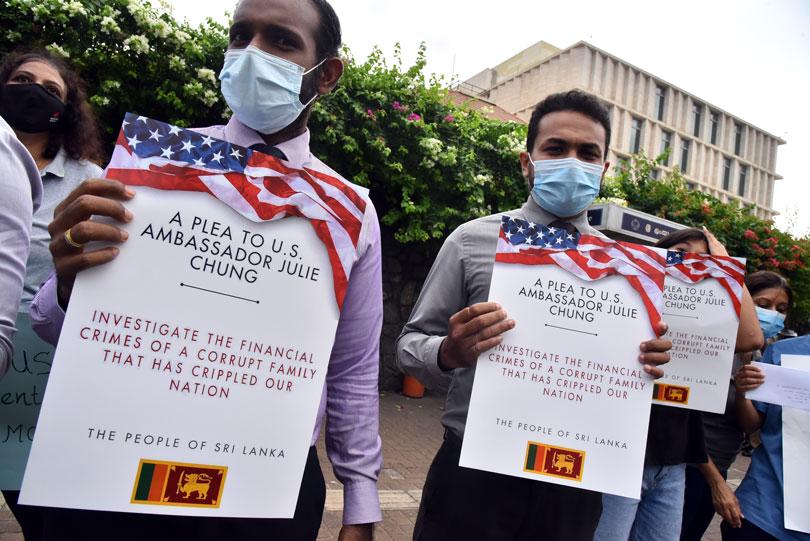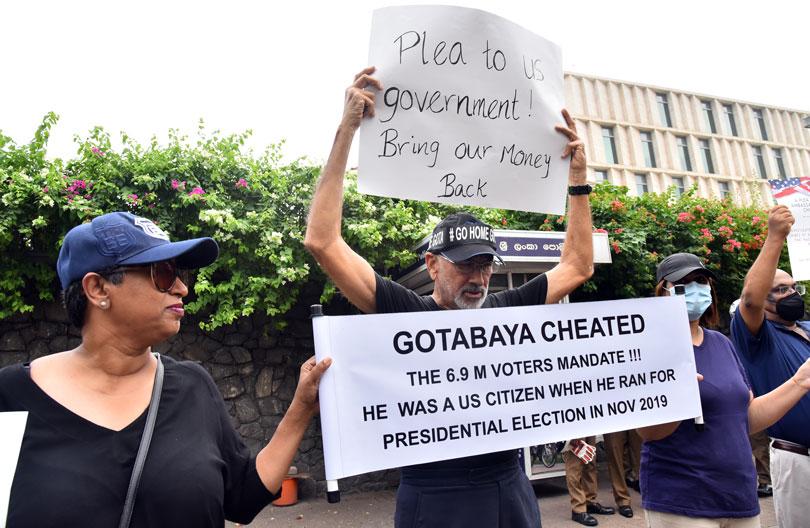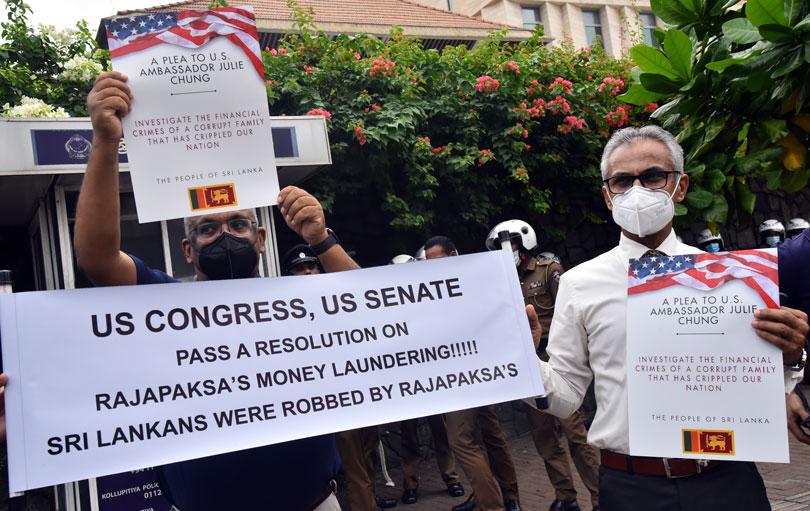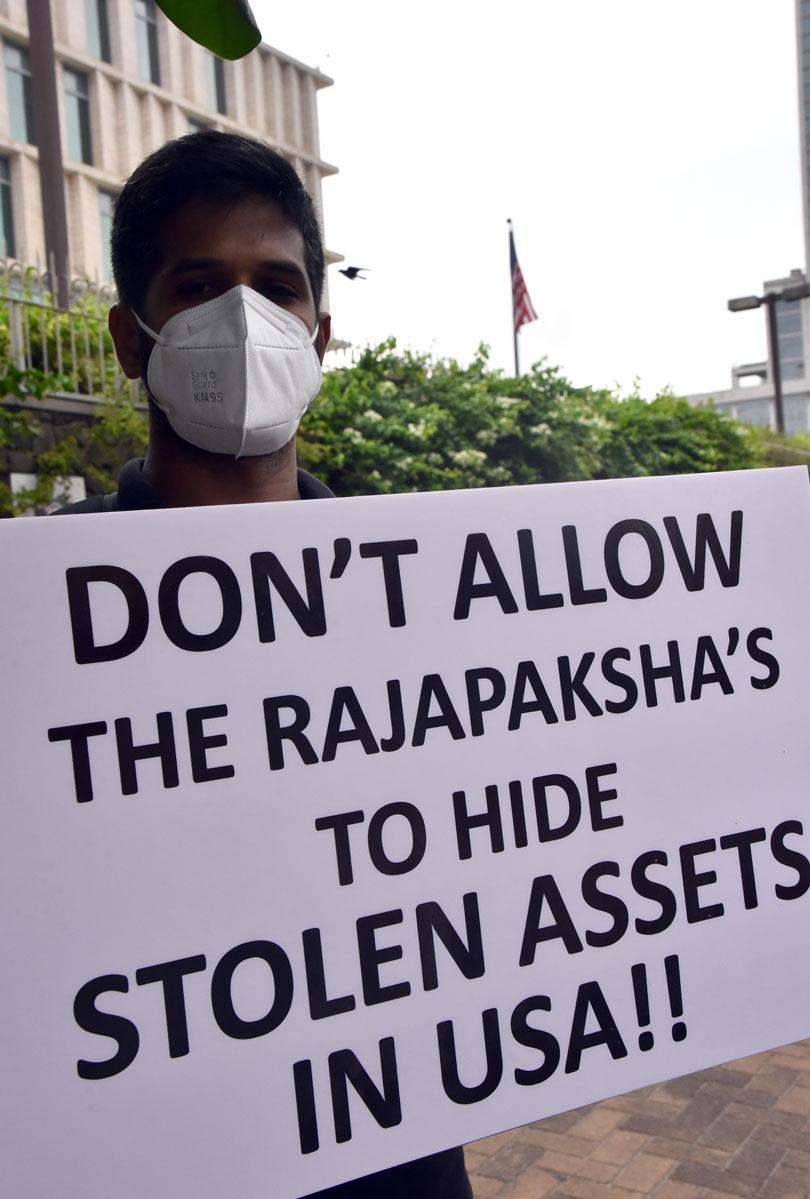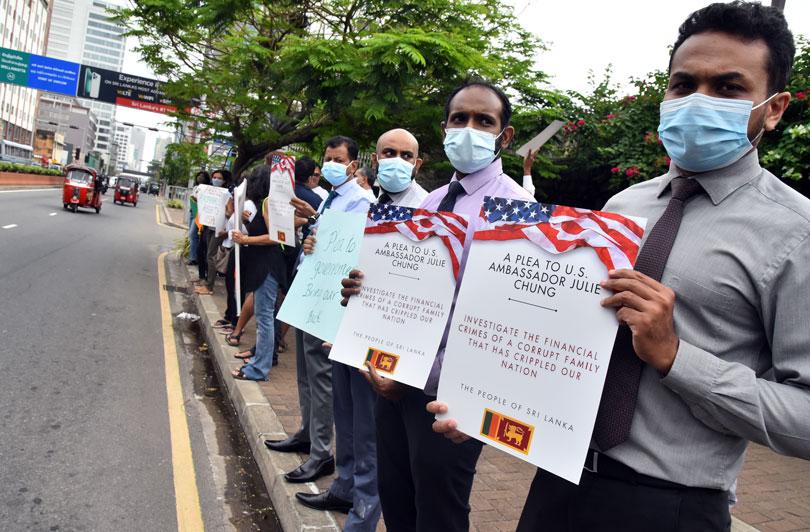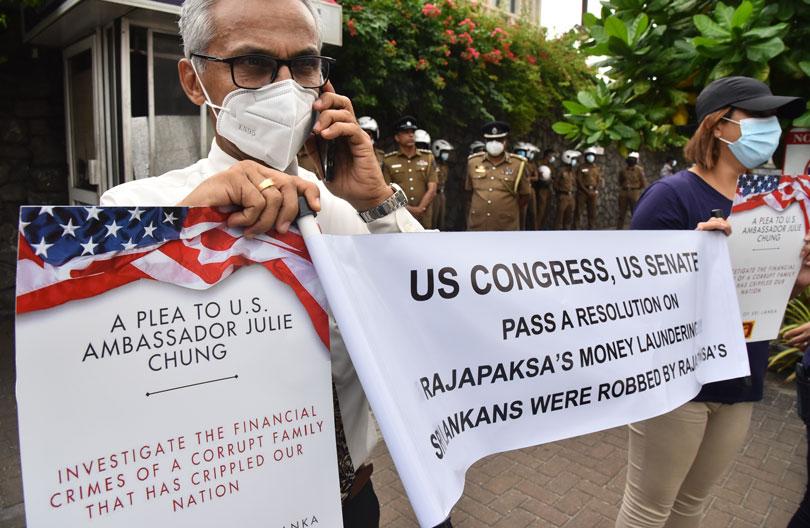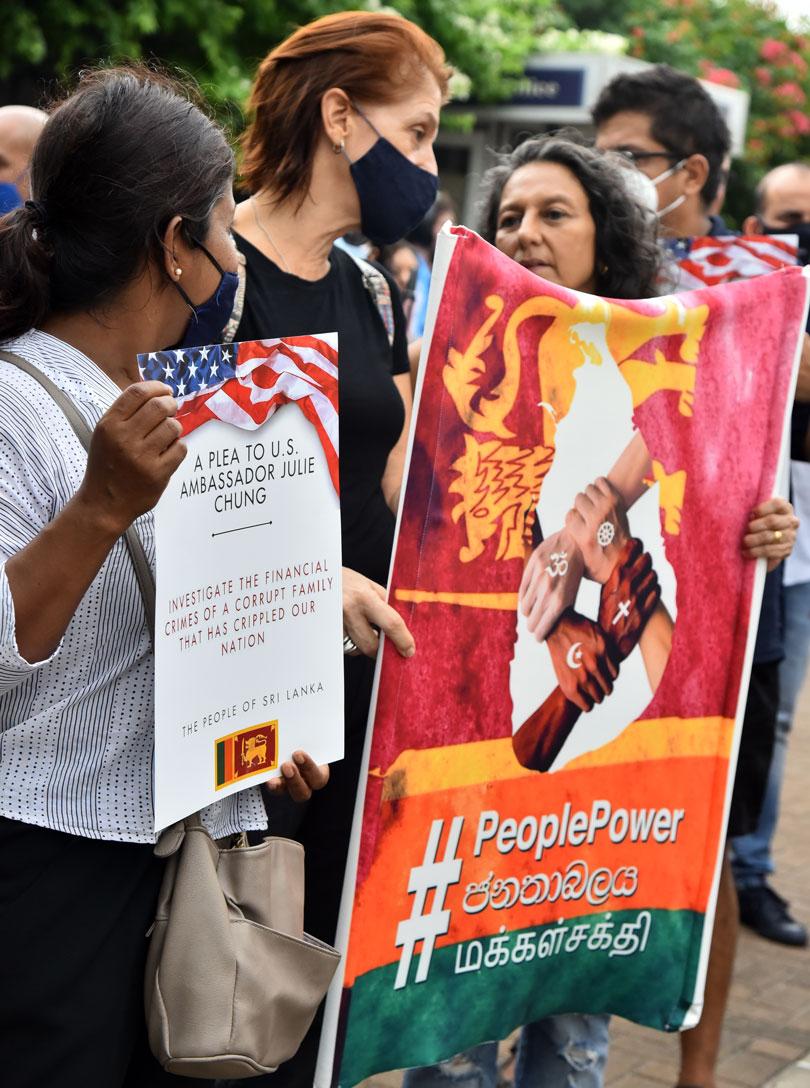 Pix by Kithsiri de Mel
Post Disclaimer
Disclaimer: Plea to US embassy urging to investigate Rajapaksa's assets - Views expressed by writers in this section are their own and do not necessarily reflect Latheefarook.com point-of-view