KALI Gesture at Woman MP
According to news flash and revelations by President, business tycoons that include Cheevaradharin have beaten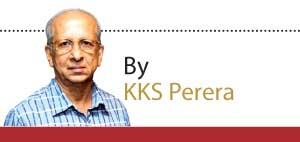 politicos and public officials in frauds corruption? Under valuing and overvaluing in invoicing in imports and exports alone have cost our coffers a good US$4 billion a year.
An SJB MP gestured at the Thriloka pathra lady in Parliament depicting the horrifying image of Kaali, [with his tongue stuck out and obscene facial expressions], is 'in hot water.' Not only the lady a proponent of 'Night Life' in the city, but the entire women's Caucus of Parliamentarians who wore Orange on December 1 in parliament in line with UN-led global campaign – 16 Days of Activism against Gender-Based Violence slogan are up-in-arms against the man who insulted the modesty of a member only on the 8th day of activism.
According to a February 2022, Delhi court ruling, that showing middle finger to a woman amounts to outraging her modesty. The ruling was made in a 'sex assault' case. The man was found guilty of gesturing at a woman with his middle finger. When police booked the man under IPC sections 509 (word, gesture or act intended to insult modesty of a woman), the metropolitan magistrate Vasundhara Azad observed, "This undeniably amounts to making utterances or gestures intended to insult modesty of a woman." The accused is facing a maximum of three years in jail. But our man is protected under parliamentary privileges!
While Chief Opposition Whip Lakshman Kiriella wanted them to explain as to which standing order the MP violated, Deputy Speaker Ajith Rajapaksa said an inquiry would be conducted on the incident in Parliament on Thursday where MP Diana Gamage came under verbal criticism by SJB MP Nalin Bandara Jayamaha. Deputy Speaker gave the assurance when two MPs called for action against the MP. However, no action was taken against Tissakuttiarachchi- SLPP, who abused Rohini Kaviratne.
Democracy prospers through debates. Parliaments are fora where elected representatives participate in arguments over legislative policies. Parliamentary debate is, therefore, a vital part of democratic law-making in parliaments, debates are public, they provide members [MPs] an opportunity to represent the views, ideas, and opinions of voters and give voice to voters' concerns. In debating the pros and cons of accessible alternatives, parliamentarians are supposed to abide by convention-based established norms and regulations that are called standing orders [SO]; though provisions are in place when you can suspend the SOs.
Education to Wild: Reference to Animals
However, they exhibited their unique skills in the art of adapting to the circumstances during the debate on Education ministry votes on Wednesday and again on Friday over the ministry of Wildlife and Forest Resources Conservation votes. President set the mood in the House for a healthy debate on Education by inviting the opposition to make their constructive proposals in discussion with government benches, which proved a great success when almost all opposition and government speakers that followed, contributed with valuable ideas and proposals like learned men instead of the usual confrontational and abusive debating. However, on Friday they participated in a more familiar topic when Wildlife and Forest Resources Conservation votes were taken up, for members on both sides to skillfully adapt to match with the WILD, exchanging derogatory terms like, Booruva, Haraka, Mas-vedda, and even the Kala-veddas weren't spared.
On the day that fell in between, the President, JVP leader, and Opposition Leader converted the House to a kind of 'Dhamsabha Mandappa,' [Sermonizing Hall] as they engaged in a Dhamma discussion in the midst of the Budget debate quoting from Sutra Pitaka. They touched on numerous Suttas, albeit Kamasutra. Our parliament is not alone in accommodating confrontations. Parliamentary brawls are happening in all big democracies around the world – from throwing eggs to fists.
Electoral Process
Have we realized the mistake in copying complex and unrelated systems from the West? After 75 years of independence we have failed to present an electoral system of its own for its 16.2 million registered voters to use their franchise intelligently. At least 35 to 45% of those who cast votes appear to be foolish due to their fanatical blindness in supporting political parties or individual leaders over the more significant policy factors. Regrettably, this criterion has been ignored by them in favour of false promises and ethnic and religious issues created by dirty political tacticians.
Information obtained through the Right to Information, says two former Presidents Mahinda Rajapaksa and Maithripala Sirisena had spent Rs.630 million and Rs.850 million using the Presidential allocations in helping their cronies by giving appointments at various levels in their offices as personal staff numbering 2,578 and 1,317, from 2010 to 2014 and 2015 to 2019 respectively. During the same period, a cabinet minister in the Mahinda Rajapaksa government who was tragically killed by an LTTE suicide bomb, according to a senior Sepsiripaya official, employed 24 coordinating secretaries each drawing Rs.65,000/- plus other allowances and perks that included a vehicle. Due to a lack of space in the office, most of them walked in only to collect their salaries and allowances. It was revealed during Yahapalana, that a very senior minister from Kandy had obtained the services of 56 Gampola voters as consultants or public relations officers of the RDA [Road Development Authority). Responding to a question in Parliament in July 2016, by Dr. Nalinda Jayatissa of the JVP on the appointment of a such large number, the Minister had said that they were supporters of the UNP who helped them at the last Presidential and General elections.
An independent commission should go into such wasteful expenditure, and propose schemes for recovery from those responsible.
We need learned, genuine and patriotic professionals with integrity who can govern the country as honorable representatives. The registration of more and more small parties [seven insignificant new ones were recognized by the Commission last week making the total registered political parties stand at 79]. The already corrupt PR voting system would further deteriorate the process. Costs of conducting an election would rise by another 10% making it Rs.11 billion. The Election Commission should discourage applications for new registration by imposing payment of enhanced deposits at elections. Any party that fails to obtain the benchmark of 12.5 % of total valid votes cast will lose the deposit. This certainly will make a drastic cut in the number of contestants.
The opposition should get the Chairmanship of committees such as COPE and COPA by regulations. Ordinary members on both sides are left without a role to play other than criticize the ruling ministers. A new model with alternative strategies. Eg. A participatory decision-making process, where back-benchers of either side of the aisle would become active participants of the legislative process. Constitutional drafters need to take note of the above factors in presenting their proposals.
Who is responsible for the country's crippling economic crisis? Will the SC divulge to the people? The killer was Rajapaksa favourite, the former Greek bonds man who is responsible for holding the US$ at Rs.200 while printing money and using the same printed money to syphon away the Dollar reserves. Foremost among the killers, he fiddled with the US$ rates and crippled the economy. He has very cleverly written a book on Economic killers in Sinhalese, absolving himself from the tragedy of bankrupting the country; perhaps he knows that he cannot hoodwink the English reader.
Writer can be contacted at –[email protected]
Post Disclaimer
Disclaimer: At last, select committee to PROBE Economic Killers - Views expressed by writers in this section are their own and do not necessarily reflect Latheefarook.com point-of-view